Sunday, August 2, 2009
What the hell did I buy this for?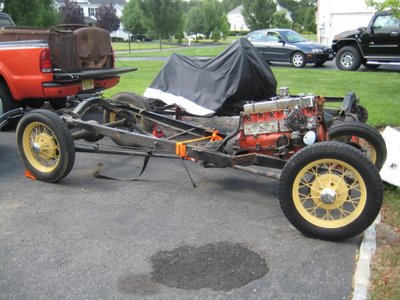 With my roadster in a gazillion pieces and a av8 coupe project no further along than being a pile of junk I simply have no car. I also have space limitations here at the shop so I decided in all my infinite wisdom to build a beater chassis for my coupe body to get me by for a while till I can get a car built that better suits me. A pretty local guy advertised this for sale and I swooped in and scored. At least that's how I feel about it. Looks like a few hours of work to get that frame put back into usable shape. At least it can sit outside and rust and I won't feel bad about it at all. Now to find the banger engine and trans.