Thursday, August 27, 2009
Gypsy Run!!!!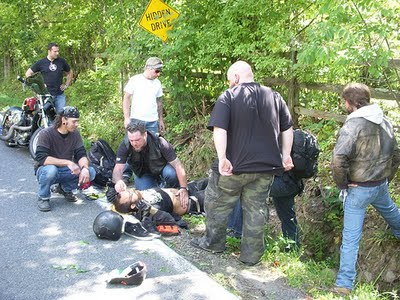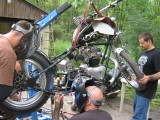 If you're not on the run you are gonna miss one hell of a hoot. Good roads, good buds, and campfire stories from all corners of the globe. If you like
real
custom built bikes (not the customs with the stick on chrome form the boutique), and like to actually ride them further than the next bar, this is for you. So call in sick tomorrow, sucker. and head over to the
Gypsy Run site
for the details. Don't miss out on pulling your friends out of ditches and backyard frame repair classes. No registration, No rules, No douchebaggery.