Wednesday, July 15, 2009
Panstock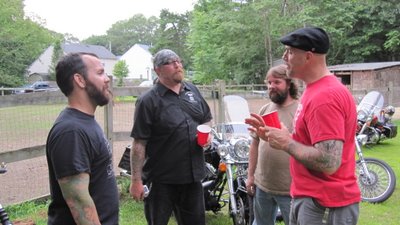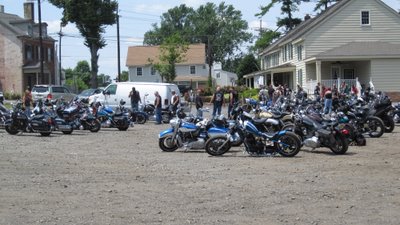 Went for a little cruise last weekend. Richiepan's birthday bash is called Panstock. It's great ride and a great party. No pretentious jerk-offs. Just real, true blue people being excellent to each other. So excellent a guy that owns a beautiful Pan came over to me and gave me a thumbs up on my jaPANese chopper. Let's see that happen at those "biker shows". I offered to trade him even up. No dice! Maybe next year. This was the second year I attended. The party gets better every year and the crowd never disappoints. The bikes were many and excellent. I don't recall how many were Panheads but it was a bunch. With flattys, knuckles, shovels, and a few others mixed in there too. 
  Fritz and I clocked up about 200 miles together so I know he did 400 himself. His bike runs like a fine clock. Jealous I am. Of course the usual suspects showed up. Too many to list but I love seeing you all and glad to have been able to make it. Thanks to Richiepan's family and friends for doing all the work to give us a great event. 
  2 pix that sum up the story. Great bikes and great people.