Wednesday, April 8, 2009
Wake up West Coasters!!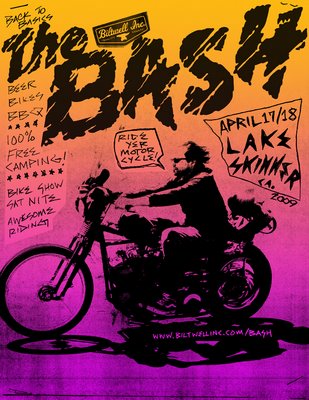 You all have a week to get those bikes ready for The Bash! Get out there this weekend and finish those last minute welds, wire your lights, or fire up that rebuilt engine. The guys at Biltwell have been working overtime to make this event a reality so don't miss it and complain later that there are no cool events going on. That's my job to do back here in New Jersey. Now get going.