Monday, April 20, 2009
OOOoooooo! Nice Kawalski!!!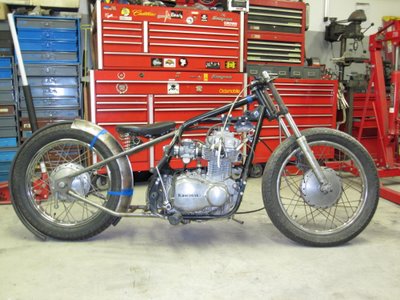 Got crack-a-lackin on this KZ400 in a 440 frame this week. I hope I can keep up the pace  and momentum I have rollin'. Yesterday morning this was half a frame and was looking like it was gonna be on my table for another week. Tonight I'm sitting on it making Vroom-Vroom noises. I don't where this spark to get it done came from. Maybe 'cause the Biltwell Bash was this last week and it looks like I missed one hell of a throw-down. Next year? Hmmmmm.