Saturday, April 4, 2009
Nice!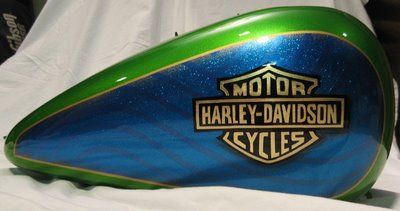 This is the gas tank going on a bike I've been doing some work on. Ryzart is a fantastic painter.He can handle all your metal flake, lace, paneled, and whatever else you need, including the gold leaf you see hear. Check out his stuff at  
www.ryzart.com
More pix of this and other bikes coming soon.