Monday, April 13, 2009
Mikey's CB350-Done!!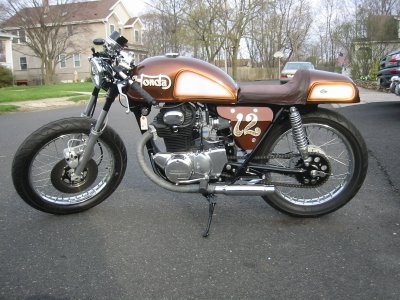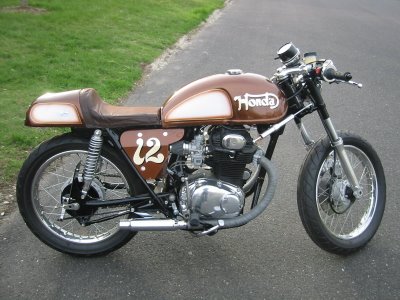 After being here for some time now, my time and Mikey's money have finally come together to finish this rockin' little CB350 racer. I rode it a bit today and really hate to let him have it now. It's one of the nicest rides I've ever had. So smooth and nimble. It felt like I was on a brand new bike. Oh well, off to it's new home.